Cabinetry lighting is a functional interior element often overlooked in kitchens, closets and cabinets. We often find in kitchens that shadows are cast on the countertop as a result of overhead wall cabinets or when one is back facing the counter. Therefore, the use of cabinetry lighting is essential in providing functional task lighting so that one can better accomplish a specific activity with increased illumination.
Here, we highlight 3 main types of cabinetry lighting – linear profiles, recessed or surface-mounted light and linear system.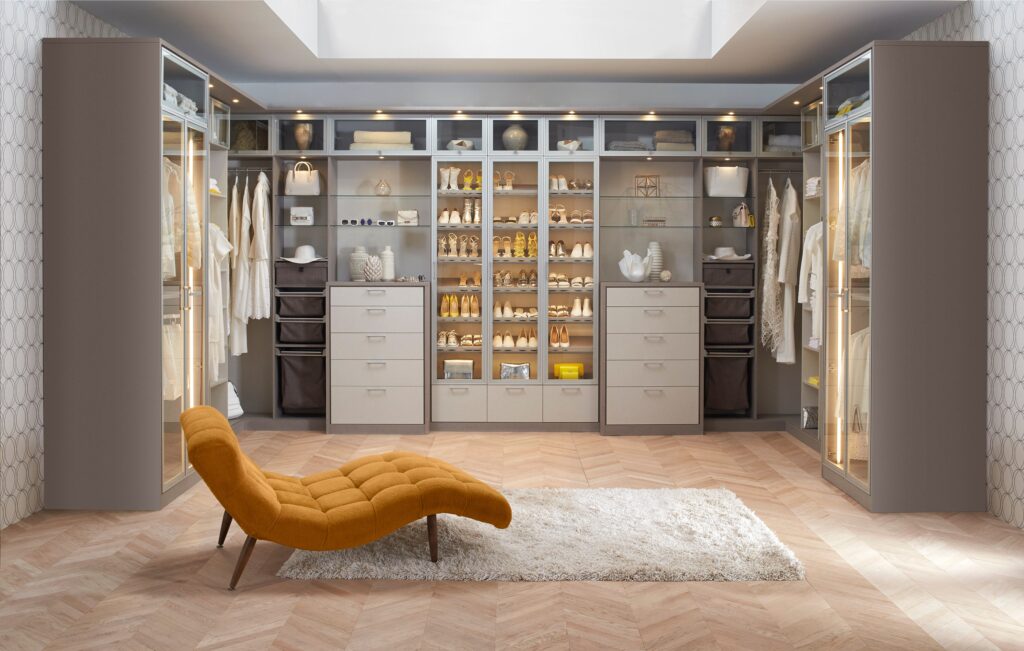 LED Linear Profile
LED strips are usually attached in an aluminum extrusion, which is known as a LED linear profile. LED linear profile has become a popular solution for cabinetry in recent years as the profile is slim, luminous and customisable to any measurements. Interior designers and lighting designers often use LED linear profile to create a specific design or effect with finishes and colours that offer high structural integrity.
There are many types of profiles available in a multitude of length, depth and angle. It is important to choose a profile that will serve the purpose one would like achieve.
Linear profile is ideal for spaces that require an even distribution of light or elongated spaces that require a long strip of lighting. They are generally long-lasting as the aluminum extrusion has good heat conductivity. They are also dimmable, allowing one to adjust the brightness level easily. With a higher demand for convenience, linear profile can also be installed with sensors so that it will switch on and off automatically without wasting electricity.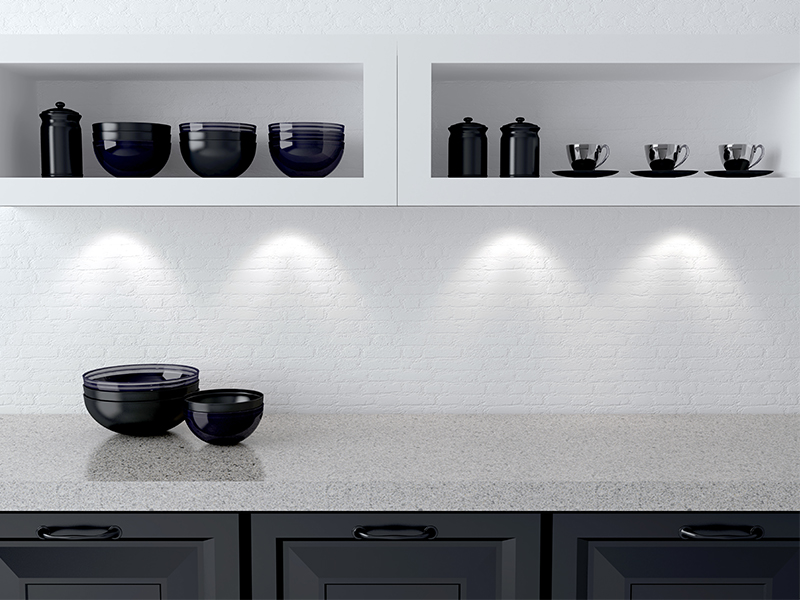 Recessed or Surface-mounted Light
Recessed or surface-mounted lights are more often than not small and compact. They are usually less than 5cm in depth and can be concealed easily. Some of them also comes with a surface-mounted housing that can be mounted easily on the cabinet.
Unlike LED linear profiles that create an even illumination, recessed or surface-mounted lights create a scallop and spotty effect due to its unique design. It is recommended for one to calculate the placement before installation as there are many factors, such as the luminance, beam angle of the light and distance between light to surface, that would need to be taken into account for optimal results.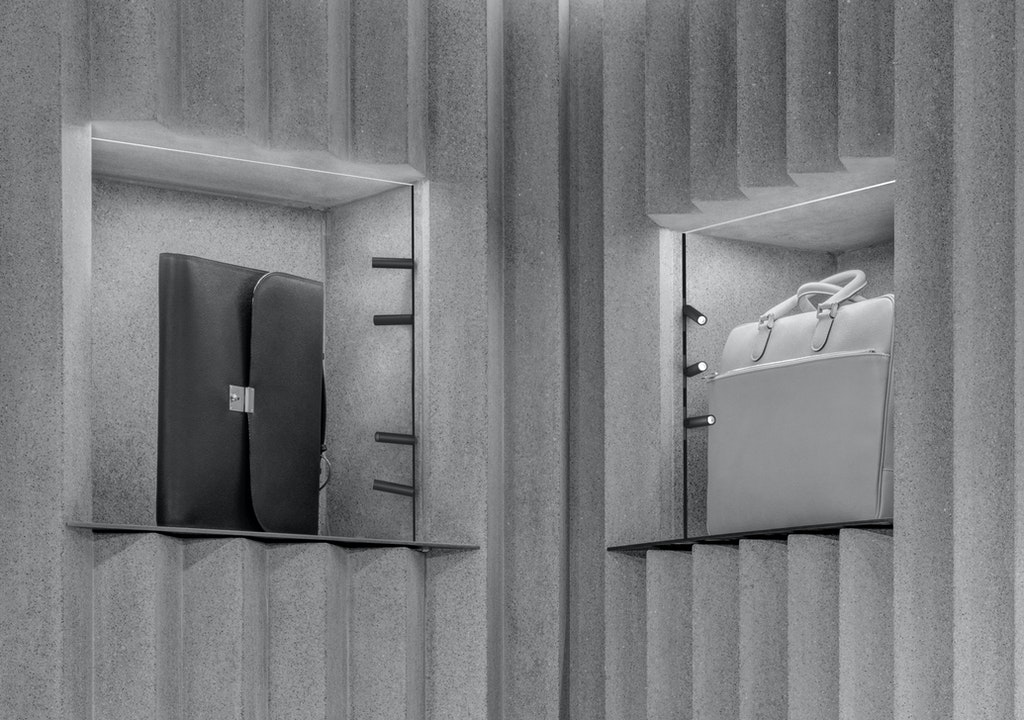 Miniature Linear System
Miniature linear system is a new lighting solution that brings together the best of architectural aesthetics, innovation and functionality. The system comprises of a range of miniature and high-powered luminaires that can highlight the smallest details with precision.
Miniature linear is highly flexible with its magnetic fixing system, and can be recessed or mounted on showcase cabinets, residential applications, museums, retail display and fitted with any luminaires in the extensive range. It can interchange between general and accent lighting, and is easy to install into showcase cabinets and shelves due to its compact design.
How to choose the best under cabinet lighting is suited to your needs?
Check Available Space
It is important to know how much space you have before purchasing cabinetry lighting. Whether it is recessed or surface-mounted, the size of the light fixture should fit the dimension of the cabinet or shelf. If you have a long cabinet, it is advisable to install linear profile or miniature linear system as uniform lighting has a constant illumination on the surface, making it easier to perform the task.
Correlated Colour Temperature (CCT)
As display cabinets are used to display objects for viewing, it is essential that the colours create textures to accentuate the items. CCT is a gauge of how yellow or blue the colour of light emitted from the light source is. It is measured in Kelvin (K) and is commonly found between 2300K (yellowish) to 6500K (bluish).
For wood, warm and dark tones, warm CCTs from 2300K to 3000K are recommended. For glass shelves and cool-toned tiles, it is advisable to use cool CCTs from 4000K to 6500K.
Glare Control
If you are using a glossy tabletop, recessed or surface-mounted lights might cause glare as the concentrated light beam is reflected on the surface. To avoid glare, it is ideal to use diffuser to diffuse the light, while still being able to highlight the area with sufficient light.
Dimming System
With the integration of dimming system, one can easily reduce the brightness and energy consumption of the light source. Compared to on-off controls, using dimmers would help save energy, better align lighting with human needs and extend lamp life.
In conclusion, cabinetry lighting is an impressive addition to interior elements and provides excellent coverage, minimising shadows under cabinet. It is especially beneficial for retail applications where there is a need to highlight products.